Newsroom
The latest from the afiip Team
Al Majmoua seeks to benefit from geographic data and growth of mobile phones in order to reach new customers, increase efficiency and improve communication with customers.
CIWA is a powerful tool for participatory financing and financial integration
By reducing transaction costs and operational delays, IFIN has solved a major obstacle in this sector.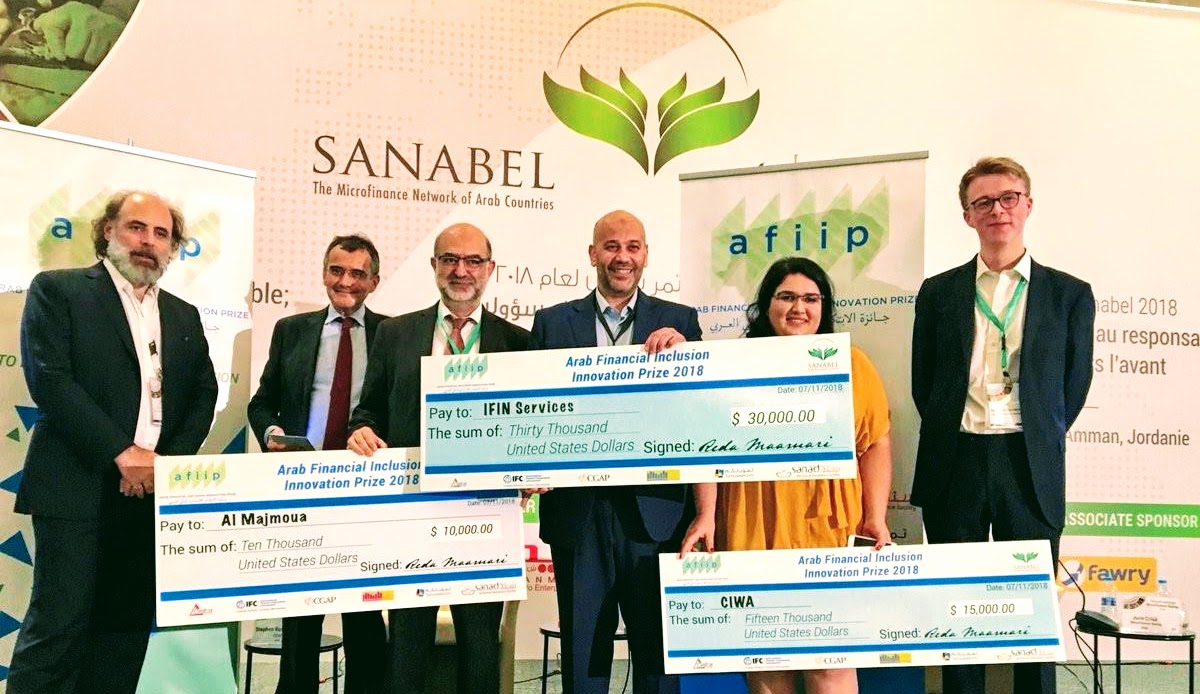 Meet the eight finalists of the inaugural edition of the Arab Financial Inclusion Innovation Prize
Reda Maamari discusses a new regional award which aims to spur innovation for greater financial inclusion in the Arab World
Also available in Arabic and French
Rewarding innovative ideas, which would reduce the costs of obtaining credit or facilitate the provision of financial services to people who are currently deprived of it, is the objective of the Innovation Award for Arab Financial Inclusion Innovation Prize, led by Reda Maamari.
The Arab Financial Inclusion Innovation Prize (AFIIP) champions a dynamic vision for financial inclusion. By capitalizing on the fast-moving digital world, innovation can facilitate a forward-looking and efficient sector.